This tutorial explains how to browse through our library of over 200,000 art prints.
Below the SHOP ART tab, you will see a button that reads "SEARCH."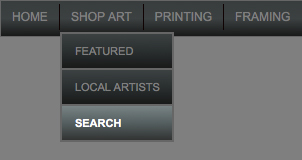 The search bar enables you to specify terms that help you find the artwork you seek.

Select a category to find any artwork that shares a particular characteristic:
Select an artist if you want to see their body of work that we offer:

Type in a keyword, such as an object or place:

Choose an orientation if you need the artwork to be a certain dimension:

Click the SEARCH PRINTS button to see the results.

When searching the Artist dropdown menu, you can start typing the last name of the artist and it will find them for you.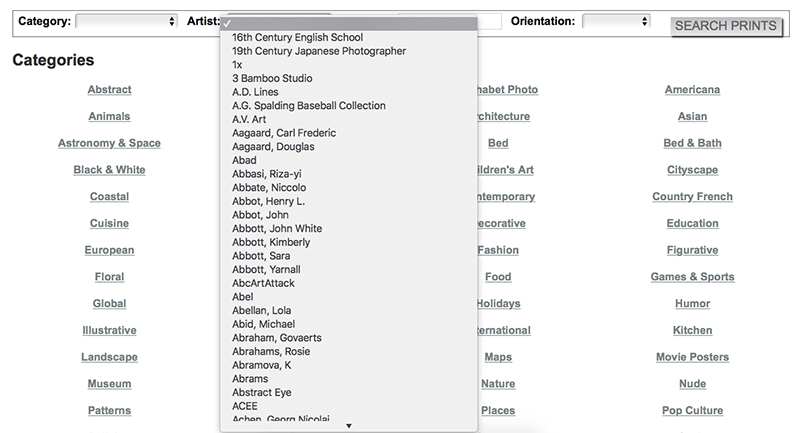 EXAMPLE
Choosing the category "Maps" and entering the keyword "Rhode Island" will show maps of Rhode Island.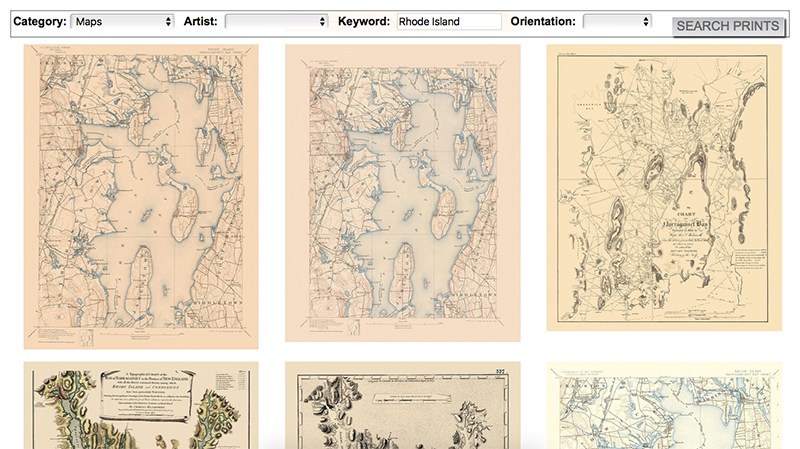 Click below to start searching now!