This tutorial explains how to upload, size, crop, and print your personal photos.
Below the PRINTING tab, you will see a button that reads "UPLOAD YOUR IMAGE."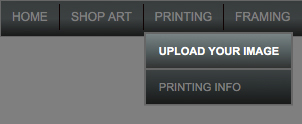 Here, you can choose a print style.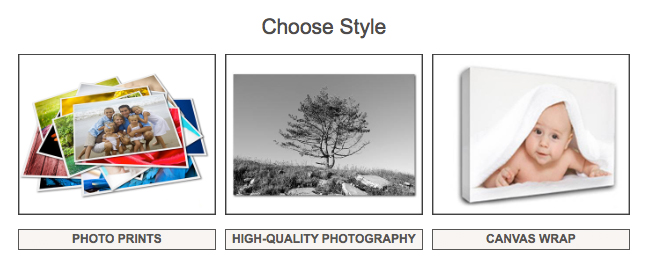 Unsure which style is best for you? CLICK HERE
Once you choose a style, this upload window will appear: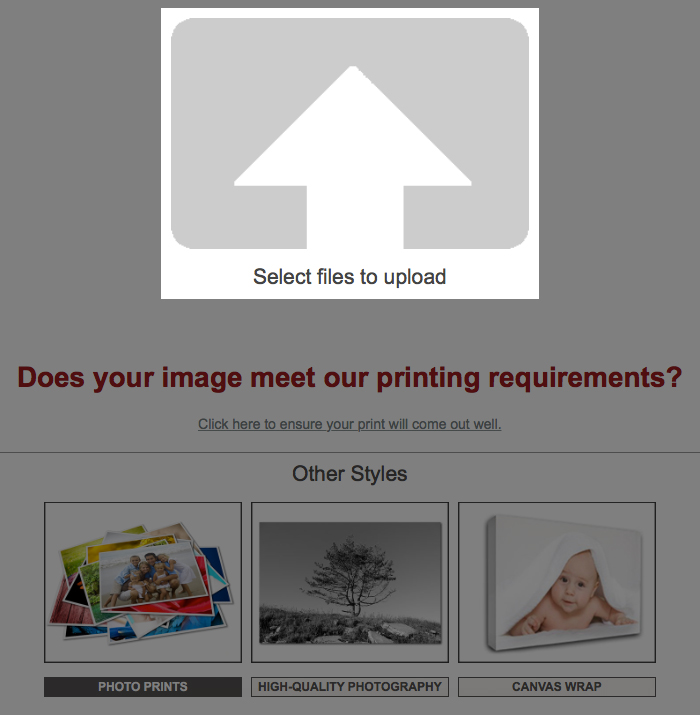 Select image files on your device or sign in to browse previous uploads from your account.

EDIT PRINT SCREEN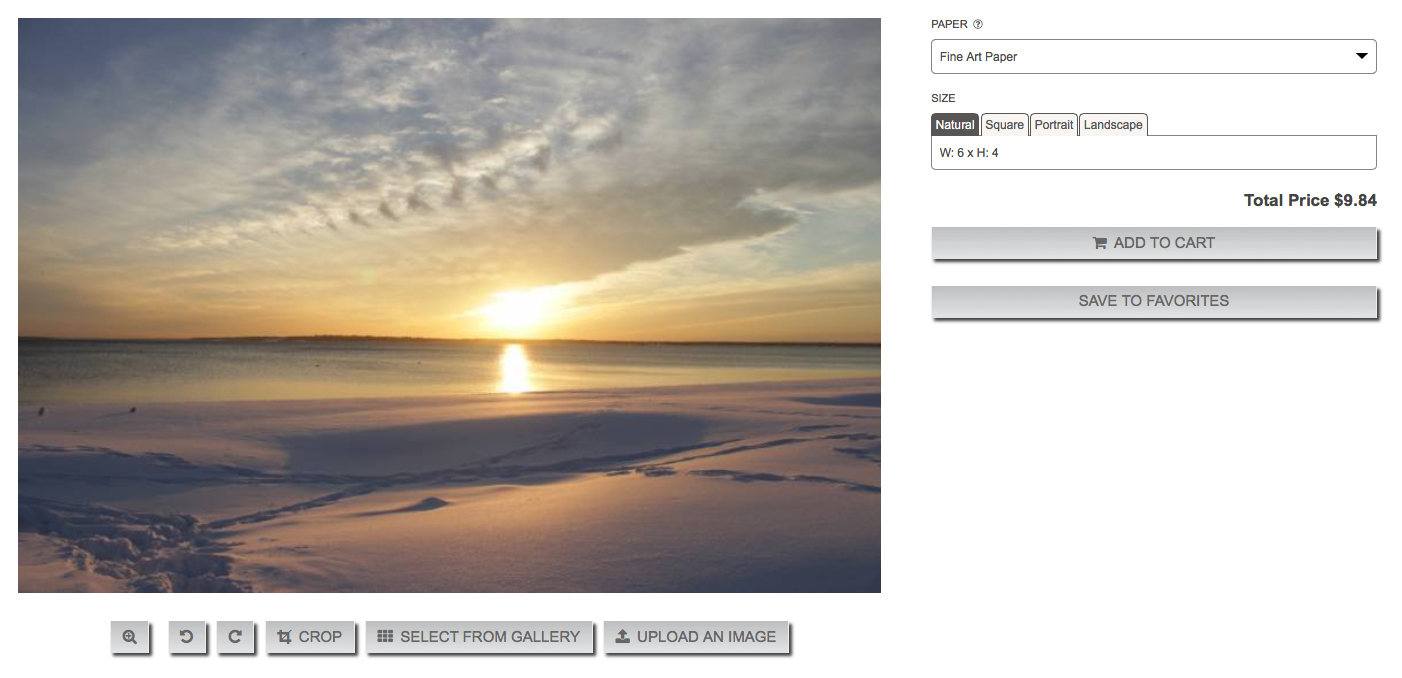 You begin with a preview of your image and a few options to edit.
The magnifying glass will give you a full view of your print:

The rotate buttons turn your image in either direction:

CROP allows you to choose the print area:

SELECT FROM GALLERY to choose a different image:

You have a choice of two paper types, unless you chose the Canvas Wrap style.

Information on our paper can be found HERE
Select the orientation for your print: square, portrait, or landscape.

You will find an assortment of standard sizes under each tab.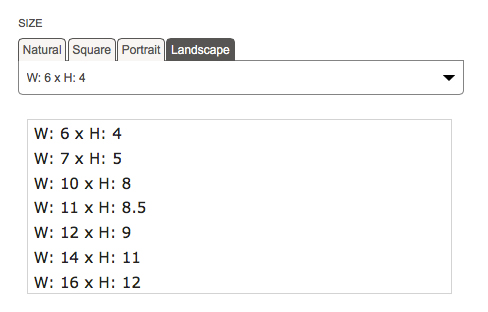 Once you are satisfied, add the print to your cart or save it to your favorites and revisit later.